Our
history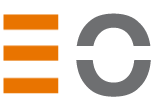 East Optical is named after the idea that the sun rises in the East. Our logo is a shorten from East Optical and also inspired by the pattern of the sun and the sea.
Our story began in 1982, located in Wenzhou, "Zhejiang East Optical Glasses Co., Ltd." Back then we were a reading lens, safety goggles, and sun lens manufacturer. In 2008 we moved to Jiaxing, registered as "Zhejiang East Optical Technology Co., Ltd." Adding production lines of optical lenses.
East Optical is specialized in producing all kinds of optical and injection lenses, is one of the biggest manufacturers and exporters in China since 1982. Mainly producing high-quality ophthalmic lens.